Title Insurance …. Does it Matter?
Although Title Insurance in Ontario is NOT Mandatory, it is advisable when Buying Real Estate, to get the Facts, Pros & Condos about purchasing Title Insurance on your Property.
The main reason to get Title Insurance is to Protect Ownership or Title against losses incurred as a result of undetected or unknown title defects.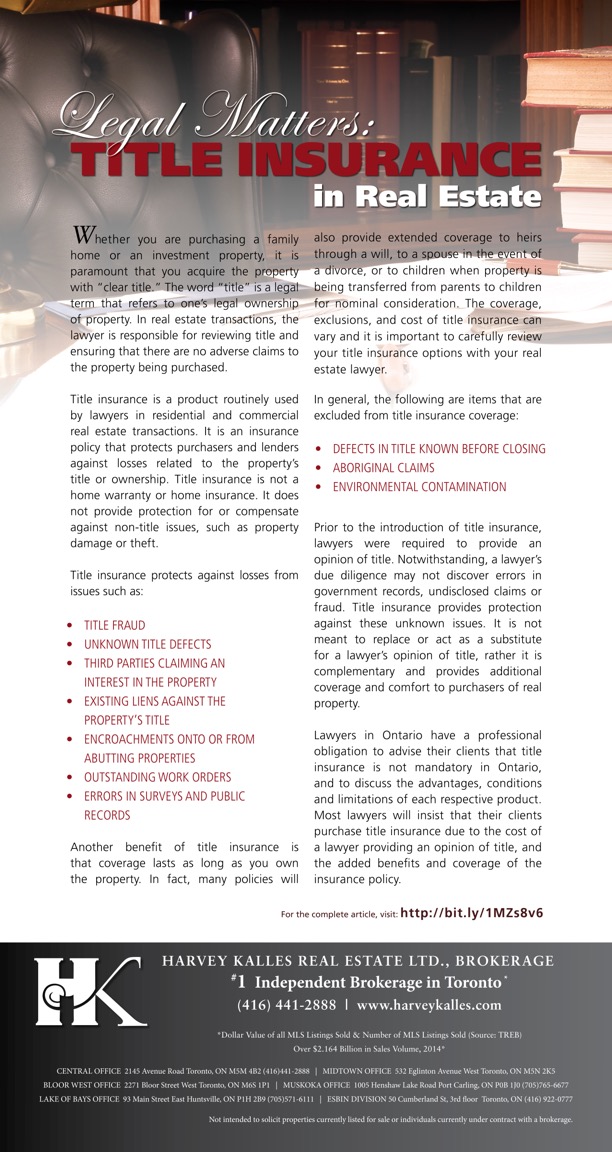 Thinking of Buying a Home?  
Contact me for my FREE Buyer Services!