JULY – 2016 – 4th Record Setting month in a row!
Again this Heated Housing Market is as Hot as the Toronto Summer weather we are experiencing and with no signs of cooling down.  
Detached and Semi-Detached Prices keep climbing especially in Toronto.  The Toronto Condo Sales were up 14% over last year, which is a strong indicator of Affordability issues in the Freehold Home Market.
Toronto is facing yet again, restricted Housing Supply which ultimately places pressure on Housing Prices to move upward.  There are Fewer Listings and Multiple Buyers wanting to bid on Homes that are Available For Sale.  This also continues to add stress to Buyers across the City especially in Multiple Bidding situations, which seems to be the norm.
         Average Toronto Price of Homes:
Detached                   $1,626,373    Days on Market 21
Semi-Detached         $  928,695   Days on Market 24
Condos                      $  635,430    Days on Market 21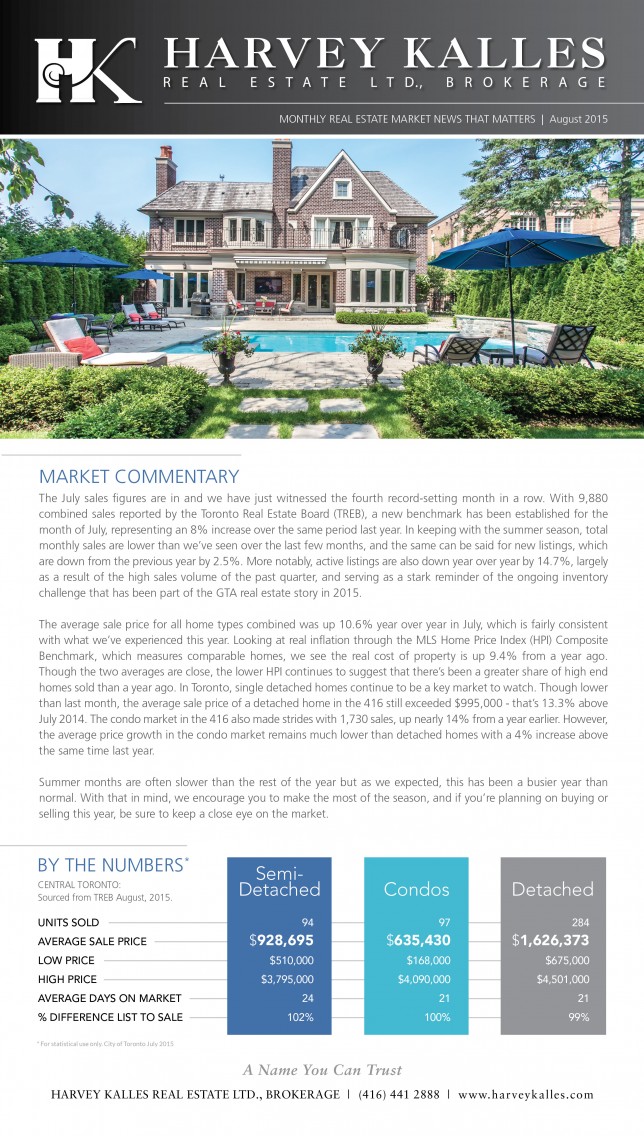 Thinking of Making a Move?
Click here to Start your HOME SEARCH NOW
Click here for your FREE NO OBLIGATION HOME Evaluation