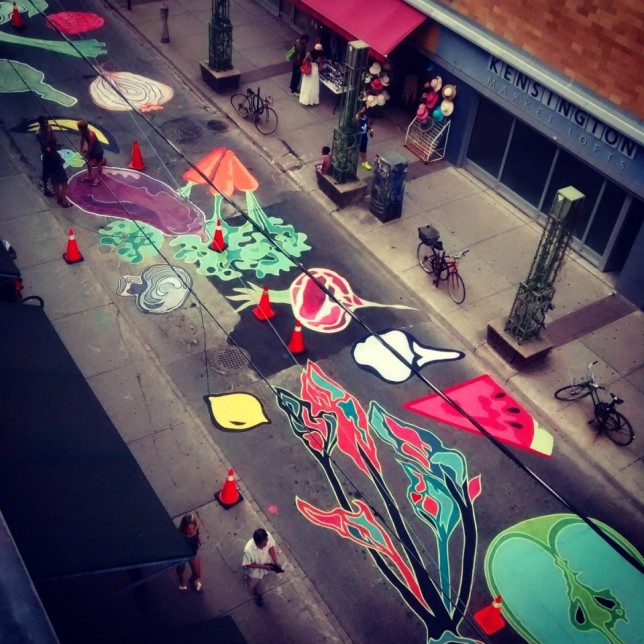 The first of its kind, the City of Toronto as allowed a Road Mural to be painted in Kensington Market!  It has been a collaboration between Activists and Artists and the Kensington Market BIA.
It is a pilot project and hopefully The City will allow another five streets to be painted this year.
The theme of the Kensington mural is FRESH FOOD — something that represents the Markets' roots."We really wanted to reinforce fresh produce and groceries in Kensington Market. It's what makes the market this great place," said Stan Ukhanov the Organizer.
I think this is a great idea and love that fact that all of this Produce reflects what this Toronto Neighbourhood is all about.
If you are thinking of Moving to and Living in Kensington Market
We would be more than happy to show you what is Available For Sale in these or any other Toronto Neighbourhoods.
Let us help you Find Your Dream Home … 
Click here to Start your HOME SEARCH NOW
If you would like to know what your Home is Worth …