DECEMBER 2016 REAL ESTATE MARKET NEWS
High Demand and Low Inventory
Demand for Home Ownership remains Strong.  Stricter Lending Rules are not deterring Buyers.  The Market is not Slowing Down.  Prices are Rising – Still.  Inventory is Low.  Record Sales in one calendar year has been set.  Condo Market exploding.  Toronto is a Great City.  Clean City. Diversified City.  A Place you want to call HOME SWEET HOME.
November 2016 The Average Sale Price of Homes in the City of Toronto:
         Detached                   $1,345,962   Days on Market 15
       Semi-Detached         $   906,353   Days on Market 11
       Condos                       $ 471,256    Days on Market 21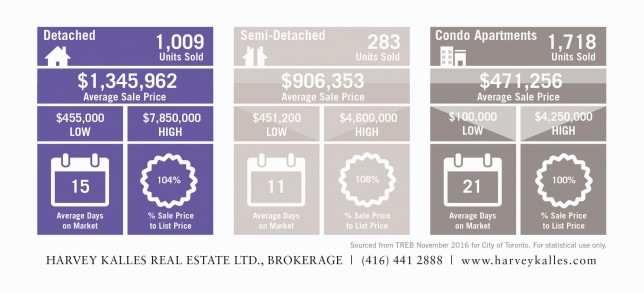 For more Detailed Information, Read Harvey Kalles Monthly Real Estate News for December 2016 below: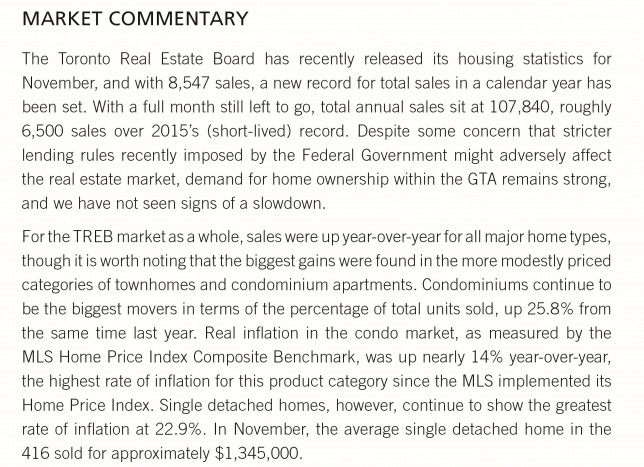 Happy Holidays ….
Thinking of Making a Move?
Click here to Start your HOME SEARCH NOW
Click here for your FREE NO OBLIGATION HOME Evaluation