Ready to List your Condo Apartment / Loft / Townhome?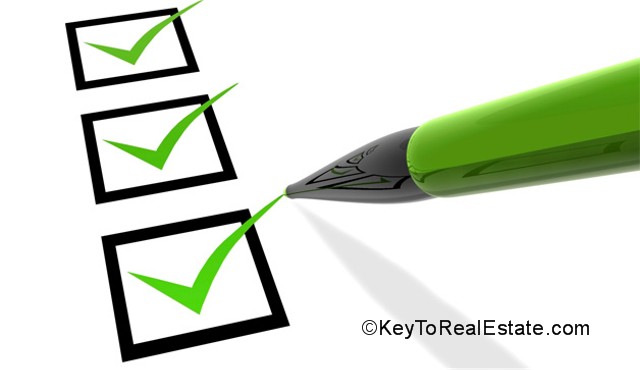 Here is a Quick Checklist for THINGS TO DO:
1.  It's always a good idea to Call your Management Office and get the Total Reserve Fund Amount.  This helps the Potential Buyer with making a decision regarding the security of the Building.
2.  Find out if there are any Special Assessments pending and if so how much?  This is important because it can tell a few stories.  One being if the Building has been managed properly.  If not, there likely will be a Special Assessment meaning, each unit owner may have to pay a certain amount for a certain period of time.  Another indication is if Maintenance Fees are expensive, which could mean the Reserve Fund is depleting and a Special Assessment may needed for work such as a new roof, updating the swimming pool, resurfacing the underground garage etc.
3. Verify your accurate Parking Spot and Locker  number(s) and whether it is Exclusive Use or you Own your spot / locker.  Is your unit and your parking spot(s) / locker(s) on one deed or two?  If you have a separate deed, you may be able to sell your parking / locker spot separately.
4.  Are there any restrictions on Pets and if so what exactly.  If dogs are allowed, but only under 25lbs – find that information out.  It would be sad if someone fell in love with your unit and put in an Offer, only to find out that their 80lb Golden would not be allowed in the building.
5.  Are Open Houses even allowed?  And if so, are Open House directional signs allowed?
6.  Are Lockboxes permitted on the premises and if so, where can they be affixed?  Or are keys held at the Concierge desk?  This is very important for Agents showing your property to potential Buyers.
7.  What is your Tax Bill for the current year?
8.  Do you have a Floor Plan?  If not, does your Management have one?
9.  Are there any extra monthly rental fees / utilities costs?  If so what and how much?
10.  What is your Up-to-date Maintenance Fees and what do they include?  When is the next budget?  Are Maintenance Fees scheduled to be increased and if so, by how much?
11.  Have you made any improvements to your unit while you have owned it?  If so, did you get written permission from your Board?
12.  Get an Extra Unit Key made, as well as, provide an extra Fob / Passcard for the Facilities so Potential Buyers can view them.
13.  List of Amenities in the Building.  If there is anything special to your Building  such as a direct access to Subway etc.
14.  Any list of upgrades if you bought directly from the Builder and added them over and above your list price.
15.  Provide any seasonal view pictures – like summer pictures if listing in the winter.
By having the above ready and available for your Agent when listing your Condo for Sale, it not only helps your Agent, but also Potential Buyers.  
If you are thinking of Making a Move, Ready to Sell your Condo, connect me for your FREE Home Market Evaluation with NO Obligation.