2017
Just a little FALL-O-UP with what's happening in the Real Estate Market ….
Toronto is a World Class City and ranks Higher than Vancouver, or any other City in the World when it comes to living and doing business. Because of this fact, we are seeing many high paying opportunities which equates to high-priced home affordability. Empty Nesters are downsizing and buying Townhomes, Semi-Detached Homes and large spacious Condos. First-time Buyers are often out-bidding each other over smaller Condos.
There is still movement in the Real Estate Market, and we are still experiencing Multiple Offers on well-priced and well-located properties, as inventory is still relatively low in these pockets. Neighbourhood demand also drives prices upwards which we are seeing in popular school districts.
Although House Sales and Prices may have dipped a bit after the April announcement, there has been no 'burst' to the bubble as the media has lead us to believe, as there never was a bubble to burst. You need lots of inventory to burst a bubble, which we did not have and still do not have.
In general, the Toronto Housing Market is slowly adding more and more inventory to the mix and is gradually becoming a more balanced market, where it may take longer for a Seller to Sell and Buyers are taking longer to make their decision to/and Buy.
All in all, the Market hasn't crashed, burned, or faded away. The Fall Market is showing signs of activity and if you ever thought about making a move, this could be the best market to do it in. Don't be afraid of the Real Estate Market….. Booo!
Wishing you all a Happy and Safe Halloween!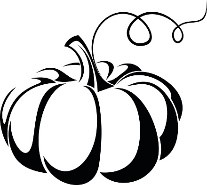 Thinking of Making a Move?
Click here to Start your HOME SEARCH NOW
Click here for your FREE NO OBLIGATION HOME Evaluation