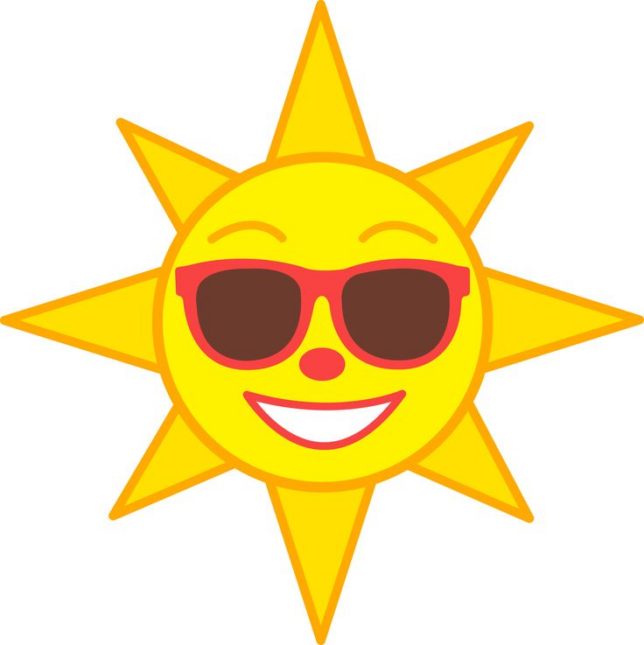 Happy Summer 2017!  August Real Estate News 
Hot. Warm. Cool. Sun. Rain. Cloudy.  What a Summer we are having!  The quick changes in weather are like the quick-paced changes that we are experiencing in this Real Estate Market …. Hot. Warm. Cool. Slow….
We've had it all so far this year, but these shifts in the market are a constant change.  Things can switch in one day, as we experienced on April 20th with the Government announcing their strategies to cool down a very hot market, especially here in Toronto.  
It is an ever-adjusting market that has gone from a Sellers' Market to a Buyers' Market, and back to a Sellers' Market which is what we are experiencing now.  Prices are dependent on Supply and Demand, and August is seeing a more balanced market, although in certain markets like the Condo Market and in popular Neighbourhoods, we are still experiencing some Multi-Offers.
It's a great market for Buyers as the interest rates are still low, and Buyers looking to buy, should lock into these rates now before they begin to rise.  There's also more inventory availability for Buyers are taking their time looking and offering on properties where Sellers are motivated to sell and are ready and willing to negotitate (the old-fashion way), which by the way, often alleviates a lot of the emotional pressure of a faster market.
Smart Sellers are quickly adjusting their mindsets and prices to reflect the current Market, instead of comparing their homes to yesterday's prices.  Although we are Realtors rely upon past sales for market evaluations, these prices must always be adjusted to reflect what is going on in the market today and with today's prices.
Real Estate is, and always has been, a great investment that has proven to increase in price over time.
My job, is to help Buyers and Sellers by counselling and educating them on the market, and their entire Real Estate process from the Beginning to Finish and Afterwards.
July 2017 The Average Sale Price of Homes in the City of Toronto:
         Detached                   $1,304,288   Days on Market 22
       Semi-Detached         $   869,227   Days on Market 19
       Condos                       $ 532,502    Days on Market 20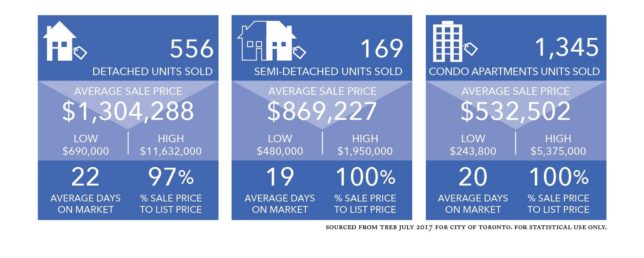 For more Detailed Information, Read Harvey Kalles Monthly Real Estate News for August 2017 below:

Thinking of Making a Move?
Click here to Start your HOME SEARCH NOW
Click here for your FREE NO OBLIGATION HOME Evaluation