Asking a Realtor to CUT their Commission –
Might just cost you MORE than you are Saving!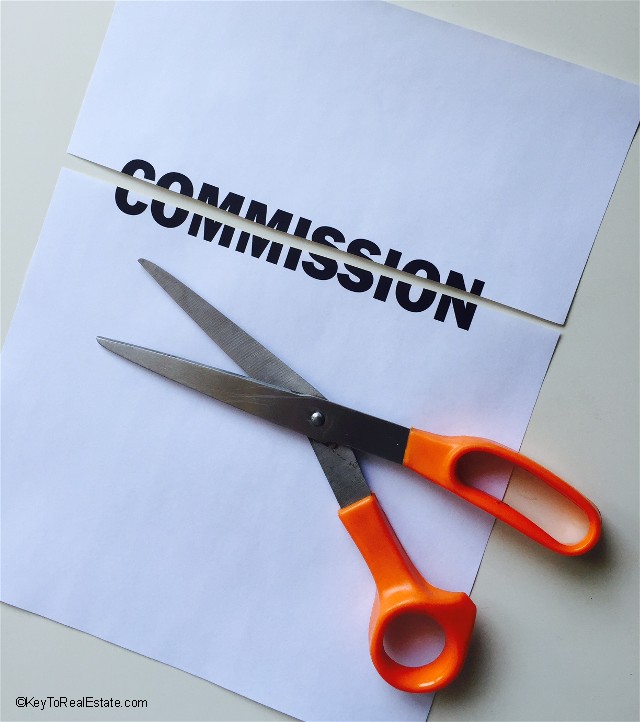 Every day Agents are asked by their Sellers to "Cut" their Commission.  Why do they ask?  Do they ask their Lawyers, Dentists, Doctors or Cab Drivers to cut their rate or commission?  My guess is that most Sellers don't know what Agents actually do behind the scenes Agents ADD VALUE to Selling Your Home.  Here are a few reasons why Agents do cut their commissions:
The Agents that cut their Commission really 'need' the business – In today's competitive Toronto Real Estate Market, there's a difference between wanting Your business, and needing Your business.  Do You really want to trust the sale of Your Property to someone who is desperate for Your business?  
If the Agent cuts their Listing end of the Commission, they will make less money on Your Home than on other homes which offer the full selling commission.  So what that means is if they had a buyer, for a home similar to yours, they will make less money selling Your Property than selling a Buyer another Property on the market if they reduce their Listing Commission.  Wouldn't you prefer to use a Salesperson who wants to sell YOUR property and is highly motivated to do so?
There's just no doubt about it…..If You cut commission, you will probably cut on service.   If there is insufficient incentive (and money) to extensively market Your Property, your sale price may suffer, and so might your bottom line. How can an Agent pay for all of their personal expenses, business expenses and have money left over to advertise your property to the full extent?  It doesn't make cents!
A 1% reduction in commission equals approximately 15% of the total commission – Would You be excited about a 15% pay cut?  How can a Salesperson be excited about working for you when their commission could possibly equal their marketing expenditure?  (If they are marketing as they should!) Again, read this about Real Estate Agents "Adding Value" to the sale of your Home How Agents 'Add Value' when selling a Home
Negotiation is the Ultimate Key!  If a Salesperson is willing to let you negotiate them out of 15% or more of their income, how effective can they be in negotiating the Best Price for Your Property?  How skilled of a Negotiator could they possibly be?  You could be costing Yourself Tens of Thousands of Dollars by trying to save a couple of thousand dollars in commission.
Skilled and Professional Agents are worth their weight in GOLD!  Their Advice, Guidance, Talent, Skills, Knowledge are invaluable and play a major role in getting you the Most Amount of Money, with the Quickest Sale and the Least Amount of Problems.  Isn't that worth full commission?  It's like the Offer – it's not just the Price – it's also the Terms, Conditions, Dates and Extras that make the Deal.
REMEMBER – Commissions are negotiable, but compare apples to apples.  Your bottom line is the only number that should influence you.  Choose a Salesperson as carefully as you would choose your Doctor or Attorney.  Base your decision on all factors involved.  Just because an Agent may list your home and sell it, as well as, sell you another home, the work involved (if they are doing it correctly), is the same amount of work on each end, so why penalize them for doing a great job?  You wouldn't ask your Lawyer, Doctor, or Cab Driver for that matter to cut their rate would you?
 YOU GET WHAT YOU PAY FOR IN LIFE!
And as the saying goes 'If you pay peanuts….
you will have monkeys working for you!


Thinking of Listing Your Home For Sale?  
I am a Full-Time, Full-Service, Full Guarantee Real Estate Broker with the Backing of a Fully Respected & Professional Brokerage.  
Call me today and let's get the ball rolling!  Click on this link:  I want a FREE No-Obligation Home Market Evaluation