Mr. Stephen Shub a well known Real Estate Lawyer came into our Harvey Kalles Office to tell us about 'Foreign Buyers'.  Here is his handout, along with quizzes. The Answers are at the very bottom.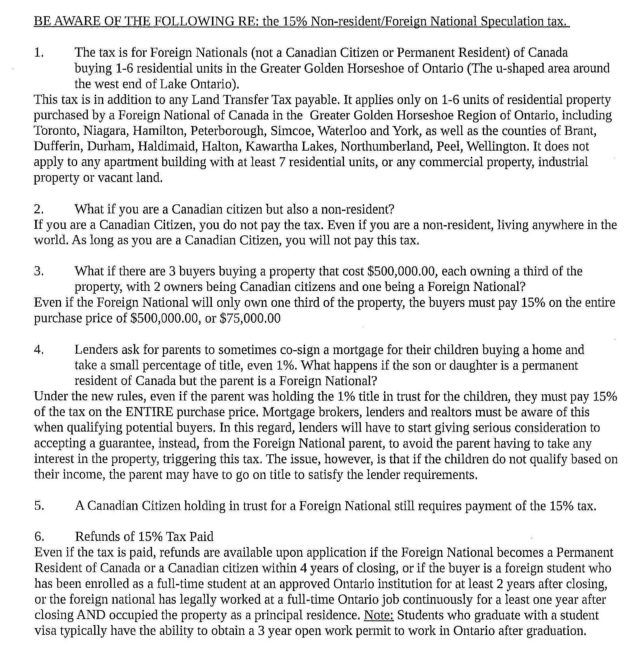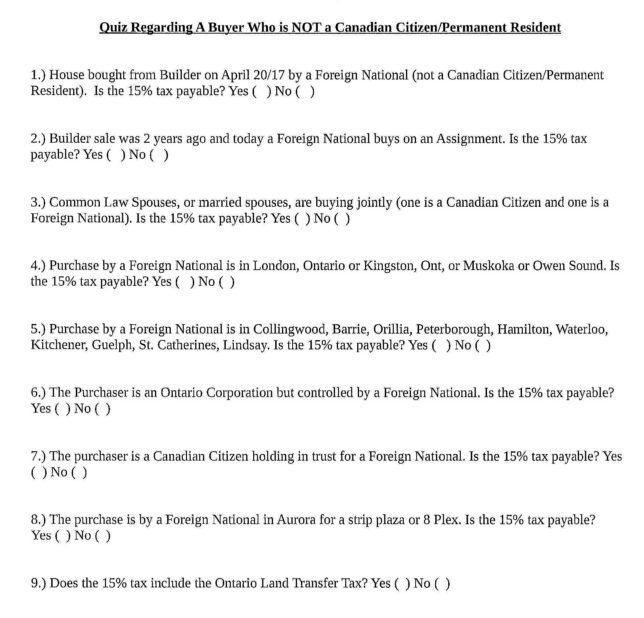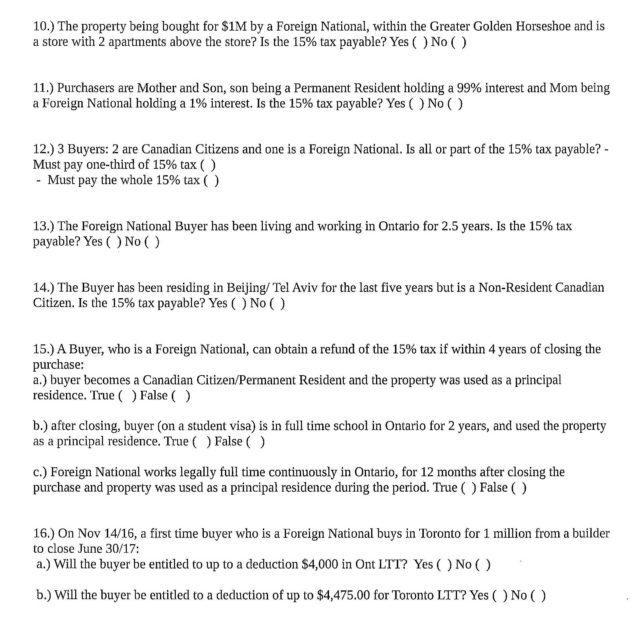 ANSWERS:
No

Yes

No

No

Yes

Yes

Yes

No

No

Yes and No

Yes

Must pay the whole 15% tax

Yes

No

(a) True (b) True (c) True

No
Thinking of Making a Move?
Click here to Start your HOME SEARCH NOW