Equifax Credit Report and Score
A client of mine called to say his Landlord wanted to move into his unit and his lease was nearing the end anyway.  So, the search was on to find another Condo for him and his Family to Lease.
I told him to have all of his Documents in order as I would need them for any Offer to Lease.  One thing he did have was a Credit Report but not a Credit Score from Equifax.  
In most cases it's the Credit Score that most Landlords / Listing Brokers want to see, as well as, that you have not missed payments – that's the key. They don't want those Rent Cheques to become NSF (Non Sufficient Funds).  
I don't often do Leases anymore, but all this talk of getting updated Equifax Reports lead me to think, hey when's the last time I did mine?  I also just took a Financial Course, and the Teacher suggested we all do one of these Reports yearly to make sure all the information is accurate.
So, I went to my files and sure enough, the last one I did was 6 years ago! Thank Goodness the only thing I had to update them with (faxing an updated 3 page signed letter), was my Current Employer.
As mentioned by the Teacher at my Finance Course, and as a reminder while helping my Client, it's a great idea to go on-line and get your Credit Report and Score on a yearly basis.  It's pretty inexpensive, and you get the results right away.  Should anything be amiss, it won't be a surprise down the line when a lender may be relying on your Report!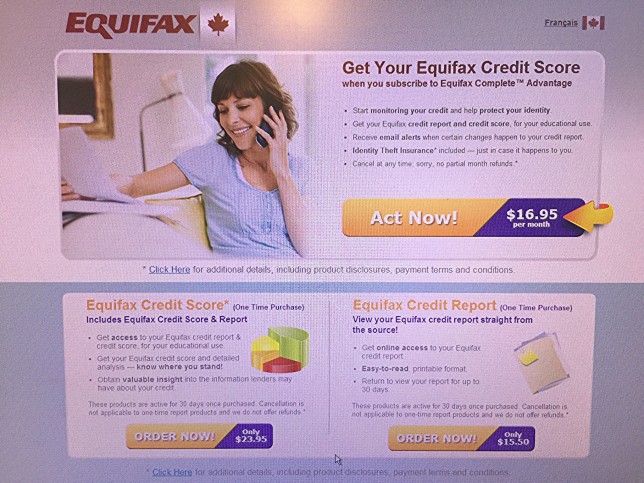 The Banks look at Credit Reports – For Buyers it's when they are applying for a Mortgage, or Sellers applying for a Home-Line of Credit for Renovations.  Always be prepared, and know your Score!
If you are thinking of Making a Move
We would be more than happy to help you!
Let us help you Find Your Dream Home … 
Click here to Start your HOME SEARCH NOW
If you would like to know what your Home is Worth …
Click here for your FREE HOME Evaluation