Just How Much MONEY is Enough???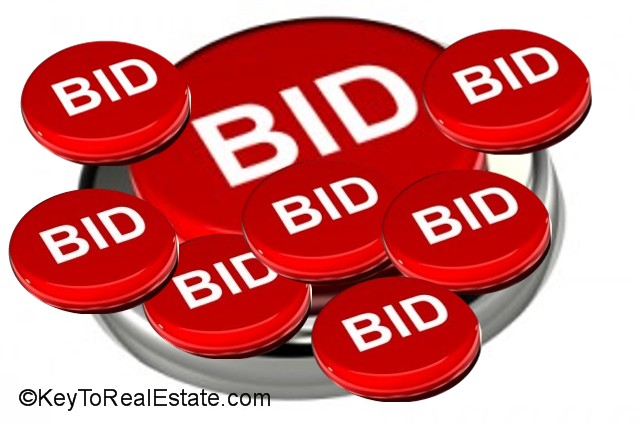 Toronto's Real Estate Market is:
HOT!  ON FIRE! CRAZY! FAST! INSANE!
Sellers are spending Money on Getting their Homes ready for the Bidding War Frenzy.  Lawns are manicured, Flowers Planted, Shrubs Trimmed, and why, to add to 'Curb Appeal'.  Buyers that are driving through Toronto Neighbourhoods, get an instant feeling of 'Home' when they see these exceptionally kept Properties.  Sellers go all out with Fresh Coats of Paint, and even adding Modern Wallpaper to perhaps imperfect walls (we'll never know unless you take it down – but why would you, it's so nice), fixing all the things they should have done when they lived there.  Stagers have never been busier. Homeowners rent Storage Units or Pods and vacate their average Furnishings for High End, Modern, Glamorous Furniture that looks right out of a Magazine. Window Cleaners are hired to 'Bring the Outside In', Cleaning Staff come in to make everything Sparkle & Shine. Fresh Cut Flowers grace the Pristine Countertops.  All this to entice, allure and seduce Potential Buyers.  Yes, the Sellers spend lots of Money to Make Lots of Money!
Because the Toronto Real Estate Market is so Fast, Sellers get their own Home Inspections so Buyers can know up front what's right & wrong about the Home.  My advice is for Buyers to get their own Home Inspections as the Sellers' Home Inspection Reports are for information purposes and done for the Seller, not the Buyer. That doesn't mean to say it's swayed, it just means the Buyers' Inspection is for the Buyer.  The reason so many Sellers are doing this is because from time the Home hits market, to Offer Date (Bidding War Date), it's often less than one week, and Buyers just don't have the time to schedule their own Inspection (remember the Inspectors have never been busier either), so getting a good one on short notice, is nearly impossible.
Buyer Bidding Wars are just not fun.   This should be such an exciting time for a First Time Buyer, but this nail-biting experience often sends their emotions through the Roof!  Roller Coasters are nothing compared to the Freak Outs, Break Downs, Screaming, Tears and Disappointment I have seen from my Buyers (no matter how much you council them).  The Win is, why they are in it, in the first place is…Homeownership!   The Pride.  To Own!  The vision of Entertaining, Fun, Laughter and Building Memories.  That's what Home Ownership means to so many Buyers.
The Average Price of a Toronto Home is now OVER $1,000,000.00
(that's 100 of these piles of Money)
This is why the seasoned Buyers that have lost out on a couple of Bidding Wars, say No More!  They end up going so far over, almost threatening other Buyers to dare to go that far.  And those Buyers inevitably win the Prize – Their New Home!  Buyers must be aware regarding their Mortgages…if the Bank Appraisal comes in Lower than the Actual Price the Buyer paid for their New Home, the Buyer is responsible for the Difference.
How long will this Real Estate Frenzy last in the Toronto Market?   The Average Price of a Toronto Home has now hit Over ONE MILLION DOLLARS $1,000,000.00 PLUS! That's alot of Money! This slow incline in the Toronto Real Estate Home Market has been escalating for 15 years now.  This Market will slow down when the Buyers stop Bidding on the few Homes that are on the Market, or when more Sellers list their Homes for Sale and the Buyers have a broader selection of the increased Inventory of Homes.
Advice for Sellers – Give your Agents a Bonus when you get Over your List Price!
Advice for Buyers – Stay within your Financial means.
Thinking of Making a Move?
Let a Seasoned, Top-Producing Agent who knows the Market help you!  
Contact me Today for your FREE Buyer Consultation or FREE Home Market Evaluation!